A suggestion from the 2019 Member Survey was to create our own Cars and Coffee.  To that end we are starting on June 13th and they will also be held on July 11th, August 8th, September 12th and October 10th.  Arrival time is 8:30.  We may continue through the winter months, inside or course, if you are interested.
We picked a relatively central coffee shop location and one that has a big parking lot  – the combination of which is not easy to find!  Also there are breakfast shops in the area if anyone decides to have breakfast.
The location is Starbucks 3584 W Maple Rd Space 15, Bloomfield Hills, MI 48301 (click here for map).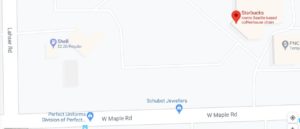 The parking area we have scouted out is the corner along the Shell Station and Maple. The couple of times we have made a visit to review this area was open.  We ask that the first person to arrive claim that corner!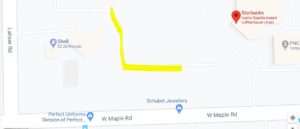 We will plan a cruise following coffee and chat.  We'll attempt to vary and feel free to make suggestions and volunteer to lead a cruise route!
The idea is to keep simple and to have a monthly outing that doesn't take much time from the weekend.
And given the COVID-19 situation please practice social distancing and we suggest masks.
Thanks
GLCC Board