Welcome to the GLCC End of Summer Cruise on Saturday September 18th
---
Well…in June we attempted this cruise and carried it out…but in the rain!  Many members asked to repeat later in the year (without the rain) so here we go!!!
We will meet at No VI Coffee and Tea House in Novi at 9:30 am (feel free to arrive sooner if you'd like to fill-up with coffee).  We will depart around 10:00 am and make our way to the Car & Driver Top 10 route. There is a gas station in the same lot at No VI so if you want to top-off your gas tank please do so (as you'll be burning some fuel on this route!)
There is a stop in the route for gas and bathrooms at the Southwest corner of North Territorial and Hadley Rd.
The route is below.  Tony may do the C&D loop twice!!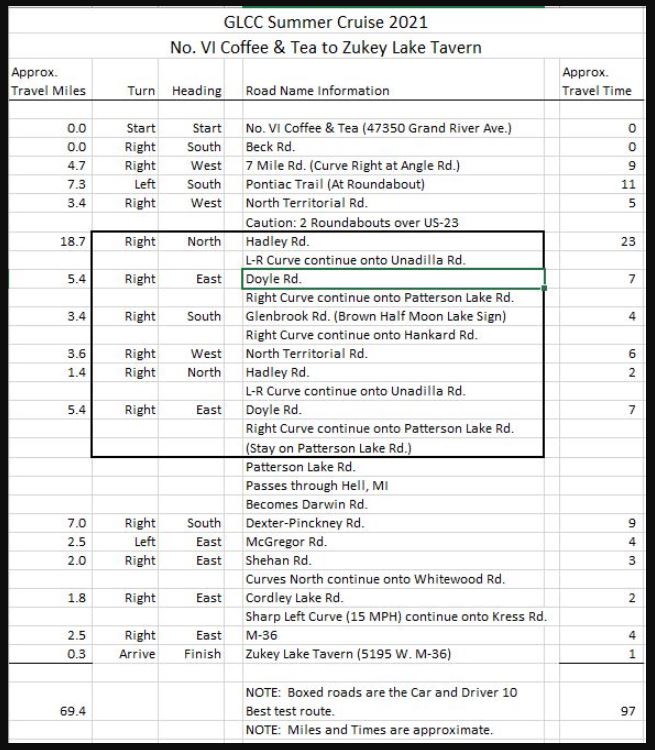 We expect to arrive at Zukey Lake Tavern (5011 Girard Dr., Pinckney) just before Noon.  We will order off of their regular menu.
Please RSVP Below: