Saturday March 18th we are organizing a visit to the Henry Ford Museum
The day will start with Breakfast at Leon's Family Dining at 9:30 AM.
Leon's is located at 23830 Michigan Ave, Dearborn, MI 48124
The Henry Ford Museum is just a few minutes from Leon's and is located at 20900 Oakwood Blvd, Dearborn, MI 48124
---
Museum Layout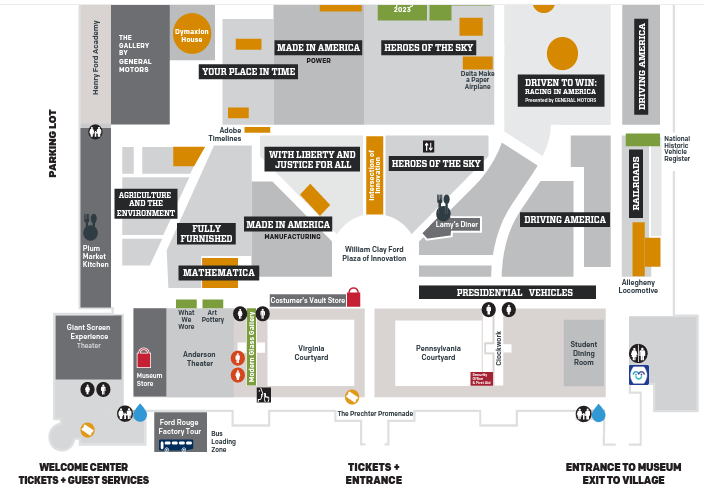 ---
The first ten (10) RSVPs will receive 1 free ticket each!
This is provided by Tony and Donna Simari
Tickets maybe purchased at the Museum or to purchase tickets online and explore membership options – click here.