Shoobridge Spring Cruise – June 5th !
(Rain date is June 12th)
---
Ed and Jenny Shoobridge developed this exciting picturesque Spring Cruise for 2021.
The full route with addresses can be viewed by clicking here
(Note: Modify the starting point for the best route from your location to Ed and Jenny's as the map currently shows Grice's as starting point)
---
The day starts at Ed and Jenny's place in Memphis at 8:30 am
Coffee and donuts will be served along with good talks.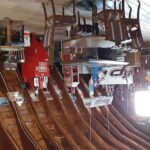 Ed and Jenny have plenty of space for anyone who would like to trailer their Cobra to store their trailer there for the day.
---
From the Shoobridge Farm we depart at 9:30 and venture to Vic Moody's shop in Yale.
Vic is a noted racer and has a very nostalgic themed shop great for pictures.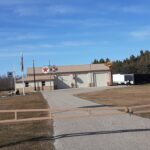 ---
Then at about 10:30 we will head to lunch in Port Huron at Freighters Inn (former Edison Inn).
The map directs you to the main entrance but we will be parking along the St Clair River with a view of our cars from the restaurant.
The Lunch Menu for our Group $13 per person including soda, coffee, tea and features:
Freighters House Salad (can be made Gluten Free)
Freighters Burger with Fries (can be made Gluten Free)
Chicken Wrap
House Favorite Mac & Cheese
---
Then save some room for Ice Cream at our favorite shop, Sweet Waters, in Marine City
(parking is at the Holy Cross Church shown on the map).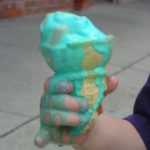 ---
Please RSVP: