Auburn Museum Tour
November 12th, 2022
---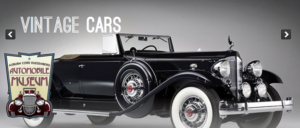 Automobile Museum Features
Auburns, Cords Duesenberg's and more!
The Auburn Cord Duesenberg Automobile Museum, a National Historic Landmark, has welcomed nearly two million visitors from all 50 states and from over 40 countries since the museum opened its doors at Noon on Saturday, July 6, 1974. It inhabits the former Auburn Automobile Company's international headquarters building, a place where history was made over 75 years ago! Many of the Auburn, Cord, and Duesenberg automobiles you see driving around Auburn, Indiana, each Labor Day weekend were designed and developed in this very building.
MSNBC News named the Auburn Cord Duesenberg Automobile Museum one of the "Top Ten Gearhead Destinations in the United States." It is easy for visitors to see why the museum has received such high national praise. This automotive mecca exhibits over 120 cars ranging from 1894 to 2002 and automotive displays on three floors. The museum has the greatest and most extensive collection of Auburn, Cord, and Duesenberg automobiles in the world, and features the largest exhibit of Duesenberg automobiles on public display in the world! This is a destination that you and your family can not miss!
Experience the passion as you step back through time to the golden era of automobiles. Walk the same hallways as the automotive giants of yesterday. Touring the museum will give you an impression of what a day at Auburn Automobile Company must have been like in the 1930s.
The Auburn Cord Duesenberg Automobile Museum is part of an elite group, less than five percent, of the nation's nearly 17,500 museums that have achieved accreditation by the American Alliance of Museums (AAM). The Auburn Cord Duesenberg Automobile Museum is one of only two automobile museums that is accredited. The museum earned its original accreditation in 1997 and has continually retained that status. Accreditation is a seal of approval from the museum field recognizing a museum for its commitment to excellence, accountability, high professional standards, and continued institutional improvement.
---
Details for the Day
We plan to meet at the Museum (http://www.automobilemuseum.org/) at 10:00am.
Address: 1600 South Wayne Street Auburn, Indiana 46706 (260) 925-1444
---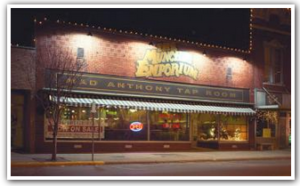 After a good walk and tour we have lunch planned at Mad Anthony Brewing Company
Address: 114 North Main St. Auburn, Indiana 46706
---
Please RSVP