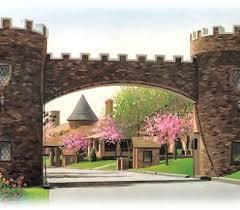 The 2020 Holiday Party is all set at Indianwood again this year!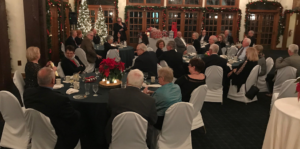 ---
The party is on for December 12 at 6:00pm.
If you have not attended in the past or just want to reminisce, check out the photos from 2019!

---
The menu includes:
Hors D 'Oeuvres
Coconut Shrimp
Beef Wellington
Bacon-wrapped Scallops
Mixed Salads
Pasta
Indianwood Chicken
Tenderloin Beef Tips
Deserts
---
A couple of fine points about the evening
As you approach the Indianwood facility, parking is toward the back of the facility: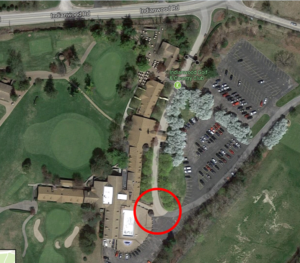 There is plenty of room in the Grand Hall for social distancing.  Tables will be added and spaced out. 
We are offering a cash bar for the evening (please drink responsibly).  In the past, processing credit cards slowed down the process of getting drinks. Given that, this is really a CASH bar (no credit cards accepted).
Refreshments and mingling will begin at 6pm.  Hors D'Oeuvres will be served at 6:30.  Dinner at 7:15.
Secret Santa gift exchange other "surprises" will follow dinner.  Please limit gifts to share to $25.  You can bring 1 for a couple or 1 for each person in your party.
---
The cost for this grand evening is $45 per person.
Please send payment to
Tony Simari
GLCC Treasurer
18412 Queensbury Dr
Livonia, MI 48152-3903
Or, pay via PayPal:
Please RSVP here: