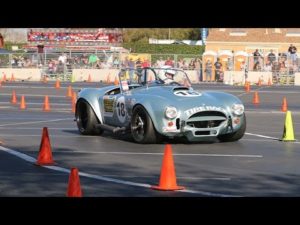 Several members have suggested we pursue autocross opportunities.  Autocross are generally parking lot tracks setup by approved organizations who are certified to run autocross events.  These events are one car at a time through twisty turns designed to test the agility of your vehicle and skill as a driver.
We have been invited to participate with the Viper Club and the Alfa Romeo Club in the planned Autocross events in 2018.  These events are run by the Detroit Council of Sports Car Clubs.
The schedule is:
June 17 at Oakland University

July 22 at Oakland University
September 23 at Schoolcraft College
More details to follow and each event will be added to our Events Calendar.
Jeff