Friends of Bill Gill
---
Given these uncertain times we do not know at this moment what formal services are planned for our dear friend Bill Gill so we thought it would be appropriate for his friends to gather on Thursday May 7 at 7:30 pm in Bill's honor to reflect on our brother, celebrate his contributions to each of us, to share in the pain of the loss of Bill and to pray for his sole and family during this difficult time.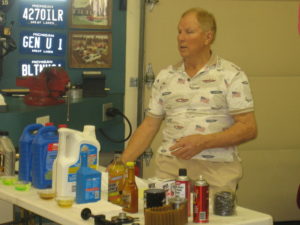 If you would like to say a few words during the service please drop me a note and I will introduce you.
If during the service you decide to comment, just announce yourself.
I am by far no expert at leading this service so please bear with me.
---
To guide the service I will share information online so please try to join from your computer, tablet or smartphone.  Please click on: https://global.gotomeeting.com/join/487470333.  I would suggest to join 5 minutes early as the goto meeting software may take a few minutes to load.
You can also dial in using your phone +1 (571) 317-3129 and enter the Access Code: 487-470-333.
Or use both; i.e. the link to view information I will share and if you don't have speakers/microphone call in on your mobile.
We will record the service for anyone who could not participate and to share with Sally.
---
Thank you.
Jeff Grice   586.489.5990 | jjgrice55@gmail.com
---