By way of background, each year the Ohio Cobra Club, a 501 (3) (c) non-profit organization, raffles off a Cobra replica of which net proceeds are donated to the Cystic Fibrosis Foundation.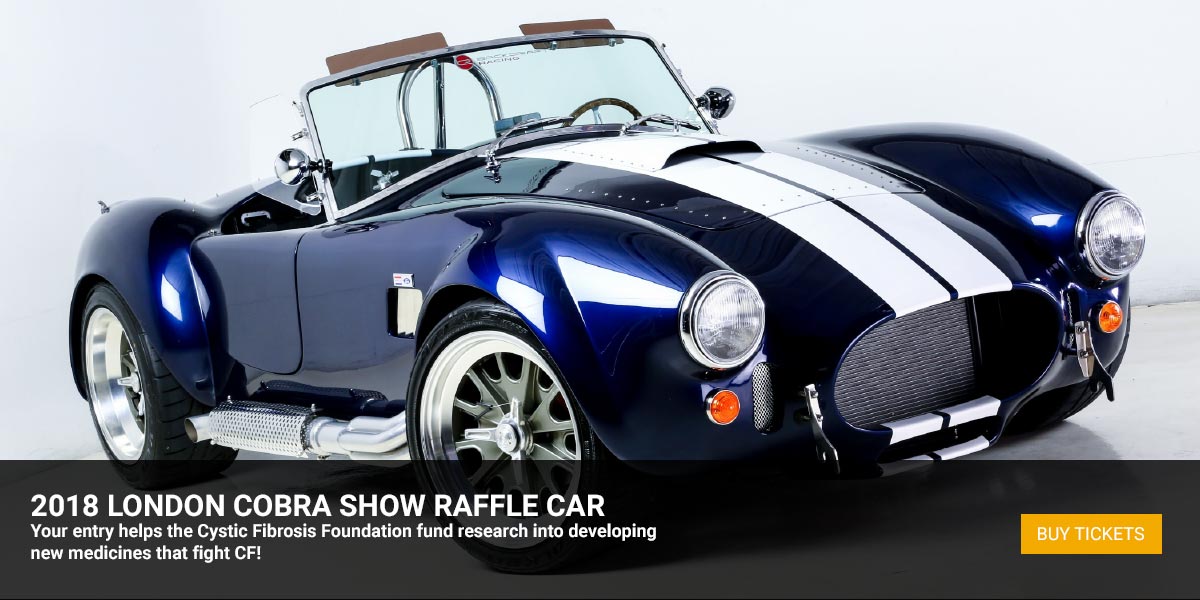 Over the years, in excess of $1,228,000 has been donated to help fight Cystic Fibrosis.  OCC thanks everyone who makes a donation or purchases raffle tickets for helping support research that is working to find a cure for cystic fibrosis!
The club's 2018 London Cobra Show's raffle car is a Backdraft Racing RT3 Cobra replica.
Here's where GLCC can help this great cause!
Each year GLCC members have volunteered to help OCC sell raffle tickets at the Toledo Auto Show.  This year OCC has asked for help on February 10th and 11th (weekend).  Any amount of time will benefit the group.  The 2018 Raffle Car will be located in the lobby.
If you are interested please contact George Daulton @ gwdaulton@aol.com or 937-414-0097
Thanks in advance. This is a great cause and a great club to help!!
Jeff