Join us for a tour of Historic Milford on Saturday August 6th!
---
Our GLCC event strategy includes picking interesting towns to visit and to plan scenic routes to get there. And to pick destinations that are geographically distributed to appeal to all locations of our member base.
This cruise event will feature a tour of the historic Milford area!
Clint and Krisi Symons have done a great job designing this event for our enjoyment and will be our Cruise Directors for the day!!
---
We will begin the tour at the War Dog Memorial (25805 Milford Rd South Lyon, MI 48178) at 10:00AM.
There will be a short history given on the Memorial with a few members of the Canine Team in attendance with their handlers.
Group Photo will be taken here.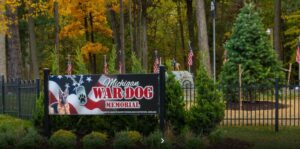 Please note: While there is a porta potty at the War Dog Memorial you may want to get care of rest room needs prior.
There will not be a restroom until we get to lunch. The cruise is only 31 miles but just want everyone to be prepared.
---
For those interested, several of us will stop at Biggby Coffee
(30771 Milford Rd, New Hudson, MI 48165)
at 9:00 ish to stretch, get a coffee and get rid of some coffee.
---
The planned cruising route is about 31 miles.
It will include a stop at the Milford Proving Grounds.
And a drive through historic downtown Milford.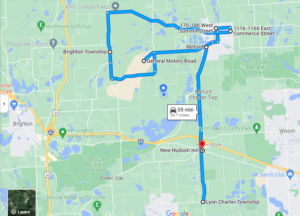 Click here for detail route instructions.
---
Our final destination is New Hudson Inn which is the oldest operating bar in Michigan!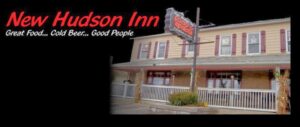 We have confirmed there is plenty of parking so we can group our Cobras together!
---
Please RSVP no later than Monday August 1st so we can firm up arrangements with New Hudson Inn