Join us for the tour of Grosse Ile on Saturday July 23rd!!
---
Our GLCC event strategy includes picking interesting towns to visit and to plan scenic routes to get there. And to pick destinations that are geographically distributed to appeal to all locations of our member base.
This cruise event will feature a tour of the beautiful and seclusive Grosse Ile Island!!
If you would like to learn more about this historical setting, please check out the history of Grosse.
---
They are located at 19115 West Rd, Woodhaven, MI 48183.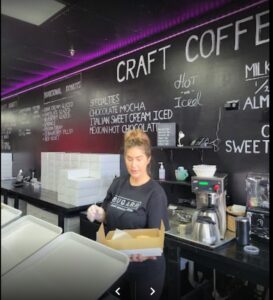 There is a very large parking lot and we will secure spots away from Minivans and alike. Mercedes is the owner and she is looking forward to serving our group!
We will depart from Sugarr's around 10:45 to meet up with our Tour Guide prior to entering Grosse Ile.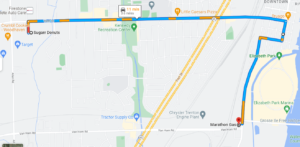 ---
From Sugarr's we will meet at the Marathon Gas Station (Marathon Gas, 4350 W Jefferson Ave, Trenton, MI 48183) in Trenton just a short distance from the toll-free bridge to Grosse Ile. If you need to top off your tank you may want to arrive a pinch earlier.
We have arranged with the Grosse Ile Police to have a Police Escort for our tour of the Island!
We will depart for the tour of Grosse Ile at 11:00.
---
The tour is about an hour.
The plan is to end the tour at Smokies for lunch which is located in the Waters Edge Country Club.
The address is 25555 W River Rd, Grosse Ile Township, MI 48138.
We will be seated in the covered patio and have a great view of the water!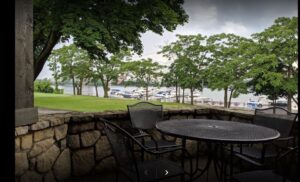 Parking will be on the lawn in the area shown below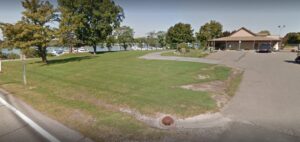 We will organize the cars and owners together for a group photo before lunch!
Smokies is located just south of the bridge which will make for easy return to the mainland and back home.
---
PLEASE RSVP no later than Wednesday July 20th as we have to commit to our reservation at Smokies
AND if you would like to tour but it's too far in your Cobra, please join us in your civilian car.