We are delighted to be welcomed back by William Deary to
The Carroll Collection on Saturday July 16th at 10:00am!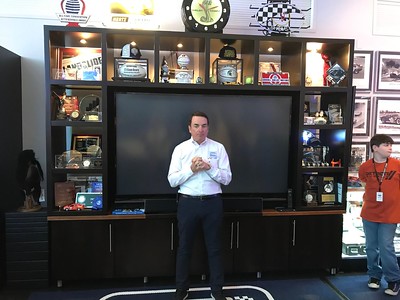 By way of background, the primary purpose of The Carroll Collection  is to celebrate the automotive genius of Carroll Shelby, the incredible legacy and tradition that were created by the employees of Shelby American, and to celebrate the racing history of the Ford Motor Company.
The Carroll Collection is located on the grounds of William Deary's home in Jackson Michigan.
It's one of those venues you'll talk about for years to come as it is truly a unique experience only available to select visitors. 
---
Please note, proof of vaccination is required for this event!
---
We'll meet for breakfast and caravan together to The Carroll Collection.
If you are joining for breakfast we are meeting at 7:30-ish at Nicks House of Pancakes (click here to drool over the menu).
They are expecting a large crowd of Snake Charmers!
The address is: 3030 Lohr Circle Ann Arbor, MI 48103 and here is a google map.
The address of The Carroll Collection is below and if you click here you will get a Google Map from which you can plot directions.
1907 N Grovedale Ave, Jackson, MI 49203, USA 49203
For those driving directly to The Carroll Collection we'll see you there @ 10:00am.
The trip from Nick's to The Carroll Collection is about an hour so we need to leave promptly at/before 9:00
(I factored in a longer drive based on a delightful filling breakfast!).  Here's the route – click here.
---
Please RSVP