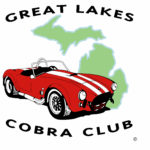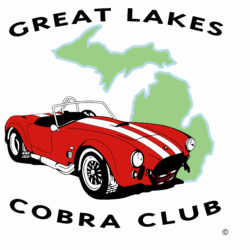 February 16, 2021 – Virtual Members Meeting
Welcome New Members and Guests
Financial Status
Membership Update: 107 Members.
Cash Balance: $3,497.60

In addition, we have $1,370 pre-paid deposits with Kosch.
Membership Renewals
2021 Membership Renewals: 76, 10% ahead of 2020 pace.
April actions:

1st – Final "time to renew".
15th – Change site password and unsubscribe former members.
Woodward Dream Cruise (GLCC Snake Pit)
We met with Greg Black who replaced Greg Kowalski at the Bloomfield Township.
Greg is on the WDC committee and indicated that they are moving forward with the 2021 WDC.
The Township is committed to the event at the MB dealer and to secure Comerica for our Snake Pit.
Monthly meetings will begin in April.
2021 Event Plan – Preliminary Schedule
To reprise, we are approaching 2021 cautiously optimistic with the following structure:

Off-season Events
Virtual Monthly Meetings
Driving Season

Cobras and Coffee. From April through November (weather permitting) our GLCC Cobras and Coffee which is second Saturday of the month in Birmingham.
Destination based driving events in May, June, July, September, and October. Since we have been cooped up, the idea is to identify key unique towns to visit and design interesting routes to get there.
Visit other Cars and Coffee venues as opportunities present themselves.

Weekday Car Cruise-ins. Response was favorable to post our Members favorite weekday car cruise-ins.  And several members would like to "host" an organized meet during the summer!

By "spacing" events leaves opportunities for spontaneous activities and new opportunities.
2021 Event Calendar Review– click here.

We have (re)adopted the GLCC prefix for events sponsored by GLCC. Otherwise, the event is included as general interest only.
Events not yet in the initial plan

Tech sessions (date to be set) – RM has agreed to host and Doug Tally with be a Master of Ceremony with Jerry (RM Tech who has worked on our Cobras)
Track event opportunities
Gilmore Museum visit
Bernardi Collection
Milliken Warehouse C&C (Ypsilanti)
Downriver/Ohio Activity

Pete's Garage
Visit Ohio Members/Clubs
Snooks Museum

Grand Rapids Cobra Owners
Ford Proving Grounds Event (2022)