Another GLCC First!
---
A private world renown car collection, that is typically only open for Charity Events and seldom to private groups, is being opened just for GLCC…

(Press Play)
---
PLUS!!!
John Clor, Ford Performance Communication Manager as our Guest Speaker!
Veteran automotive journalist, author and marketer John M. Clor has owned, worked on, raced and written about cars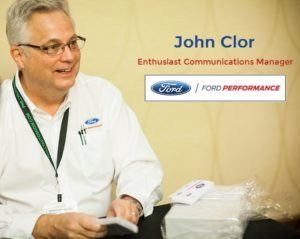 and trucks for nearly four decades – and has long been a regular columnist for a number of magazines specializing in the Ford Mustang.
John has been a member of the Automotive Press Association since 1989, with his work appearing in a wide range of both consumer and industry publications.
Additionally, his marketing communications efforts for the likes of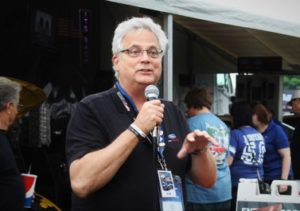 Ford, General Motors, Mazda and several automotive suppliers over the years have given him comprehensive insight into the auto industry that few journalists or analysts have been able to attain.
His current published column, "Ford Performance Corner" is the top-read monthly feature in Mustang Times magazine, the official publication of the Mustang Club of America.
---
AND…
Jim O'Brien from WCSX will be joining GLCC
On air talent at 94.7 WCSX in Detroit
– Highest morning show ratings in stations 26 year history.
– Responsible for raising over $1.5 million dollars for Detroit charities (created Stone Soup Project that generated over $1 million in revenue).
– 9 year veteran of the U.S. Naval Submarine Service (USS John C Calhoun)
---
And in fine GLCC tradition, we have a delicious 3-entree buffet dinner planned from Kosch Catering
(the caterer we used for the 2017 Snake Pit).

---
Let the fun begin!  All on March 24 at 3:00pm.  Just for GLCC Members!!
Sign up now!
---
To pay via check, the fee is $32 per person.  If you have not renewed your Membership yet, please add $35 Membership Renewal Fee and mail to:
Tony Simari
GLCC Treasurer
18412 Queensbury Dr
Livonia, MI 48152-3903
---
PayPal if you already renewed your 2018 Membership:
PayPal Including 2018 Membership Dues: