A man with a racing career intrinsically linked to the Cobra, Allen Grant was part of the fabled Shelby American driver line-up during the 1965 championship victory that wrote Carroll Shelby and his 'hot rods' into the history books. Rémi Dargegen spent the day with him at his Palm Springs workshop…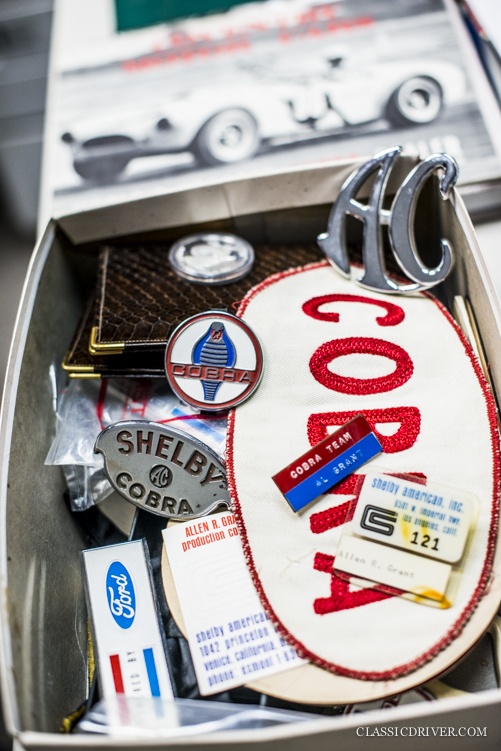 Did you know that the character John Milner from George Lucas' classic film American Graffiti was based on the real-life Allen Grant? Or that the film itself was inspired by Grant's street racing and drive-in days as a teenager in Modesto, California? A successful autocross and club racer on the West Coast, Grant joined Shelby American as a welder in 1963 and soon proved his worth as a driver, joining the factory ranks for the now legendary 1964 and 1965 seasons with the Cobra Daytona 'Coops'.
Alongside such racing legends as Bob Bondurant, Ken Miles, and Dan Gurney, Grant was instrumental in helping Carroll Shelby to clinch the International Championship for GT Manufacturers in '65 and fulfil his promise that Enzo Ferrari's ass would one day be his. Recognising he was writing motorsport history, Grant kept a startling array of memorabilia (and a few cars) and it's this that we got the fortune of ogling when we joined him for a day in Palm Springs. Rose-tinted glasses at the ready, folks…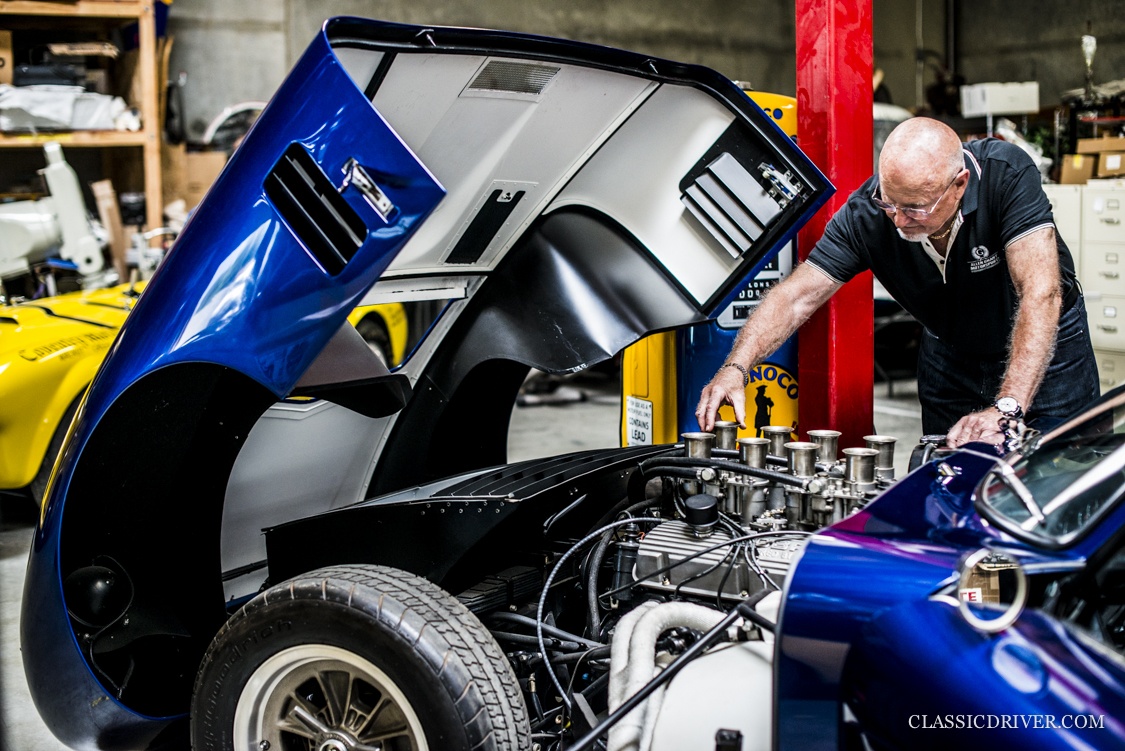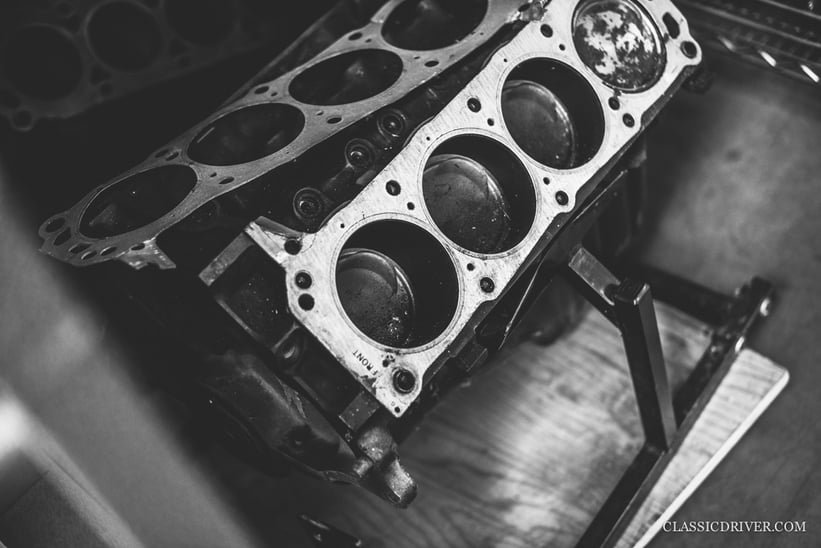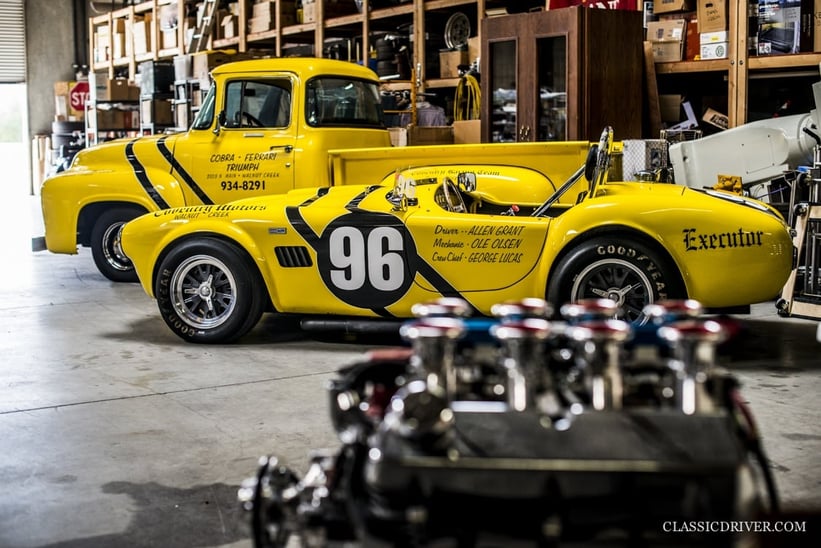 What are your earliest automotive memories?
When I was eight years old, I went with my father to buy a Chevrolet five-window pickup truck with a manual transmission, in which I subsequently learned to drive. In the late-1980s, I found a Chevrolet pickup, restored it exactly like the one my dad bought in 1949 and gave it to him. He was thrilled to death and parked it outside our church for several months.
What was your first car?
When I turned 16 years old, my father bought me a 1950 Pontiac Catalina two-door hardtop to get me through high school and college. While my brother was getting straight As, I was doing just enough to get by in school and hanging out with my buddies, who were all car guys. In those days, it was popular to lower your cars so I decided to lower my Pontiac. While I was doing it, my father came home and told me it wasn't a good idea because it would ride like a buckboard. I said, "Oh dad, but it will look so cool!"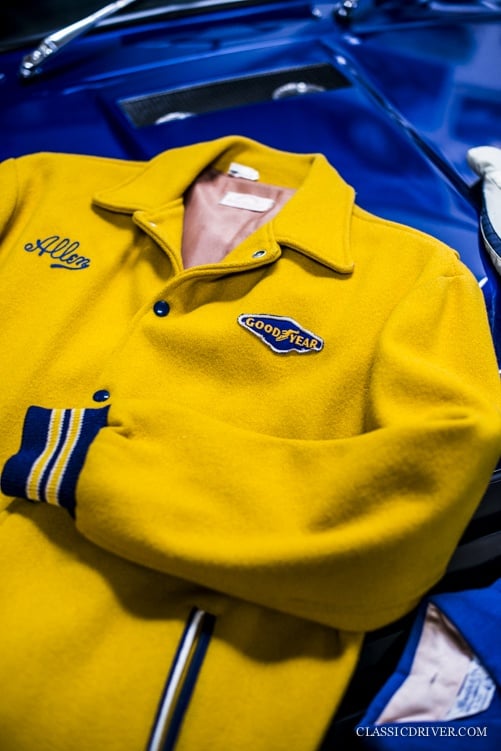 Was this how you got into the world of cars?
Yeah, my friends and I were always working on our cars, installing Smitty mufflers, flicker hubcaps, and bigger tyres. In the evenings, we'd go downtown and drag 10th Street. Firstly, 10th Street had stores such as Sears and Woolworths with large glass windows that allowed us to see our reflections as we cruised. Secondly, and probably more importantly, it was where we could check out the girls who were cruising. At the end of 10th was Burge's Drive-in, where we would hang out eating hamburgers and French fries and drinking cherry cokes. This ritual was actually the basis for my good friend George Lucas' movie American Graffiti.
How were you first exposed to sports car racing?
In 1958, a friend of mine's father bought him a new MGA. One Saturday, he and a few other rich kids and their Porsche Speedsters, Triumphs, Morgans, and Austin-Healeys were going for a drive in the Mother Lode region east of Modesto, California, where I grew up. He asked if I'd like to join and drive on the way back and, of course, I said yes! I simply could not believe the experience. When I turned the wheel, the car turned – it didn't lean or squeal, it just gripped the road. And when I applied the brakes, the car stopped immediately. I was hooked.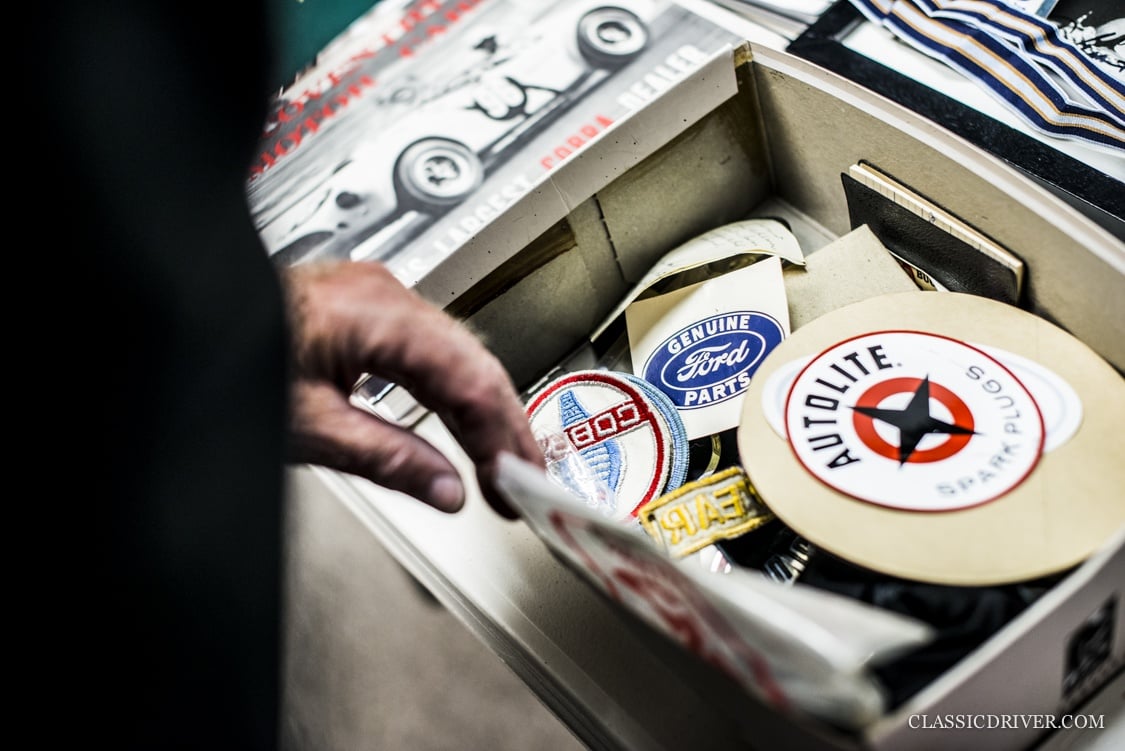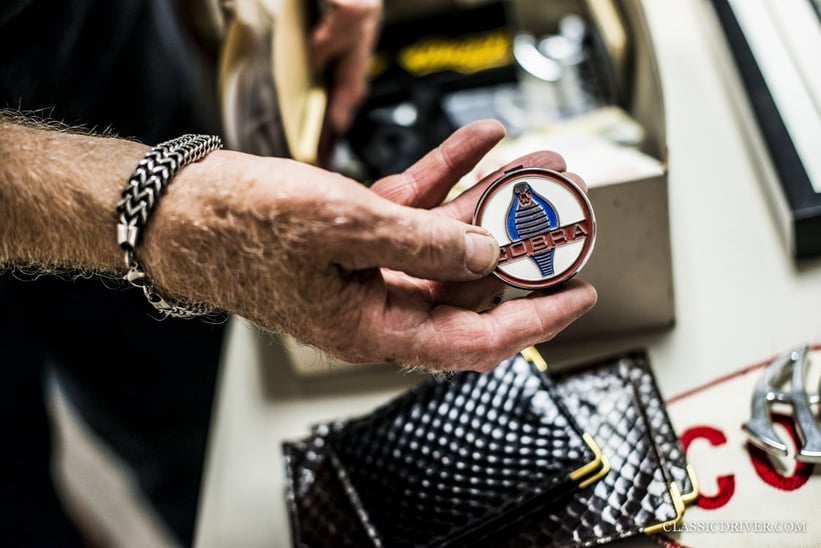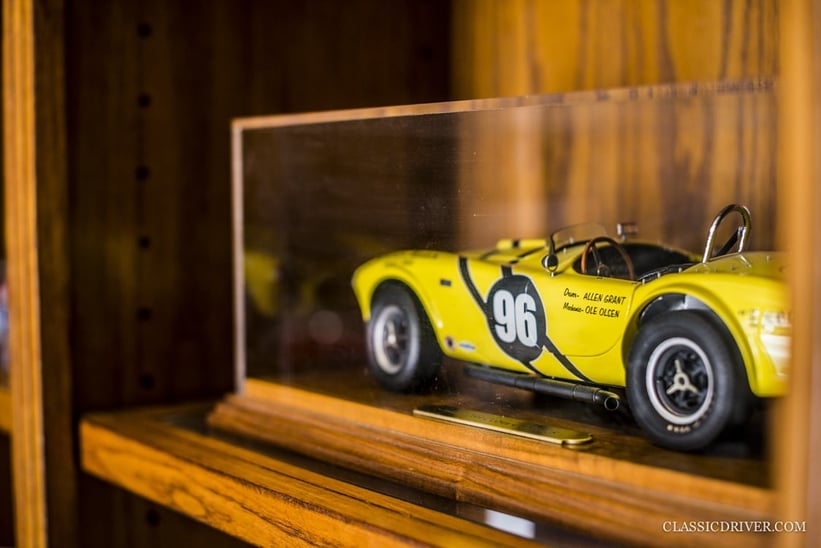 How old were you when you began racing?
I started competing in autocross events when I bought my Austin-Healey in 1969. I was 18 years old. You were supposed to be 21, but we all had fake IDs – the name on mine was Mark Gerstein! When I turned 21, I got my SCCA license and raced in 14 events in 1962. I won 12 of them and won the rookie of the year award. My next car was a 1958 AC Bristol, in which I was normally able to win my class and set the best time for a sub-two-litre car, and after that, I had the Shelby Cobra CSX2128 that Coventry Motors had bought for me to race in August of 1963. It was in that car at Riverside that I proved to Carroll Shelby that I was a world-class driver.
How would you describe Carroll Shelby and your relationship with him?
I had a wonderful relationship with Carroll – I think I knew him better than almost anyone else who's alive today. He hired me when I was 22 and I worked as a welder on the street Cobra assembly line and then as a fabricator and mechanic in the race shop. When he learned I had a couple of years of college under my belt, he promoted me to production control manager. I worked upstairs and shared an office with Peter Brock. In 1965, having proven myself at the wheel of my own Cobra, I drove for Shelby at Daytona, Sebring, Monza, Goodwood, and Le Mans. He wasn't only a terrific driver but also an incredible man. He had the unique ability to identify and hire talented people. He wasn't without his faults – he'd sometimes stretch the rules. But he was a true entrepreneur, an unequaled salesman, my confidant, and a true friend.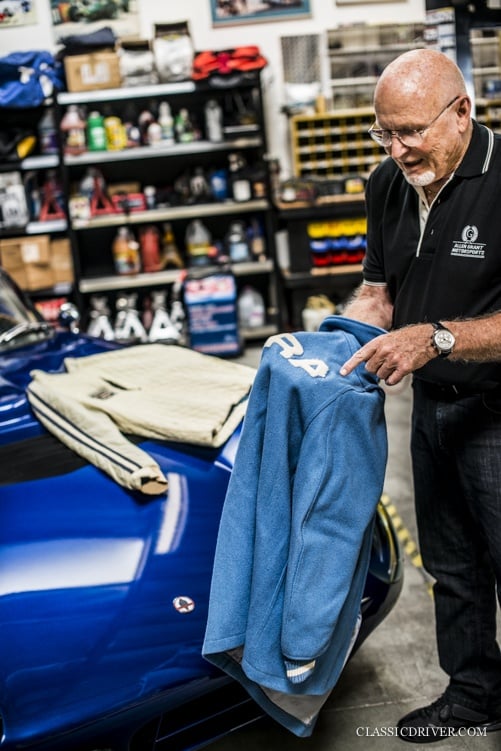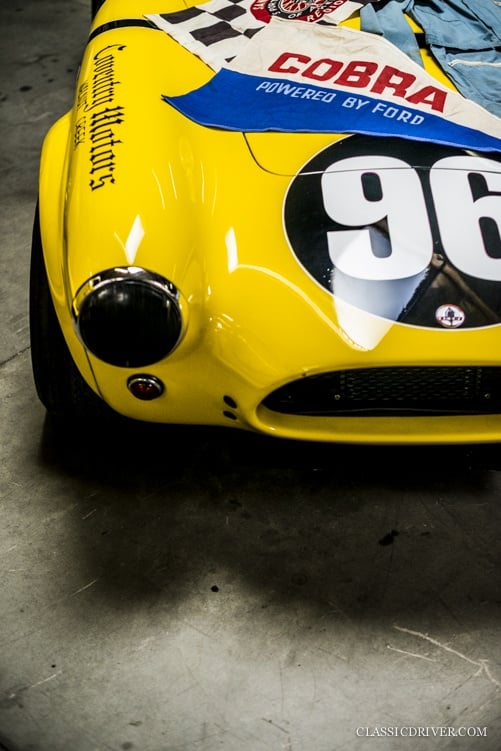 After your success in the United States, you began to race in Europe – do you have any special memories from this time?
I travelled to Europe with Shelby as a Cobra team driver and a mechanic on the numbers 103 and 104 Ford GT40s. I was working on the GT40s at Ford Advanced Vehicles in Slough, which was right next door to Lola Cars. It was there that I first saw and bought my Lola GT MK6. My most special memory is of winning my first race in Europe at Monza. I was just 24 years old and I co-drove the Cobra Daytona Coupe with Bob Bondurant.
What happened after your career with Shelby came to an end?
After we won the World Championship in 1965 with the Daytona Coupes, Ford and Shelby decided to concentrate on the GT40s and stop racing the Cobras. Ford took over the contracting of drivers and decided to hire internationally famous drivers. At the time, I didn't qualify. Shelby asked me to work upstairs with him but I told him I wanted to finish my college degree. He agreed and told me I'd have a job when I graduated.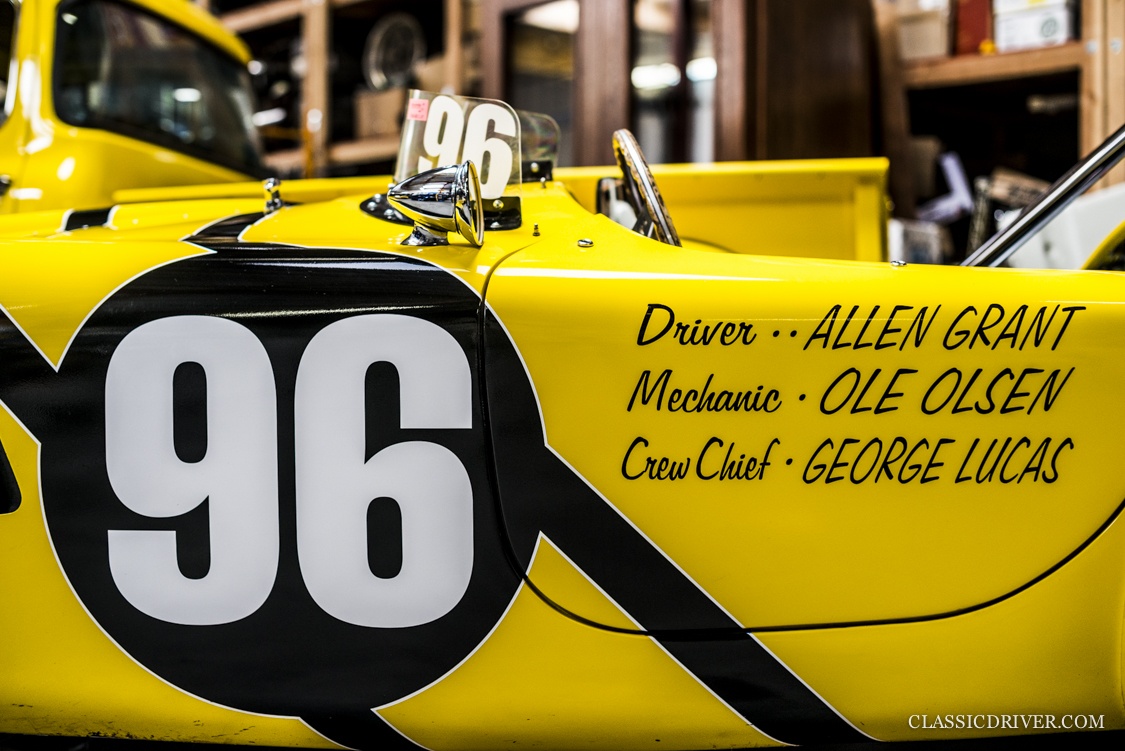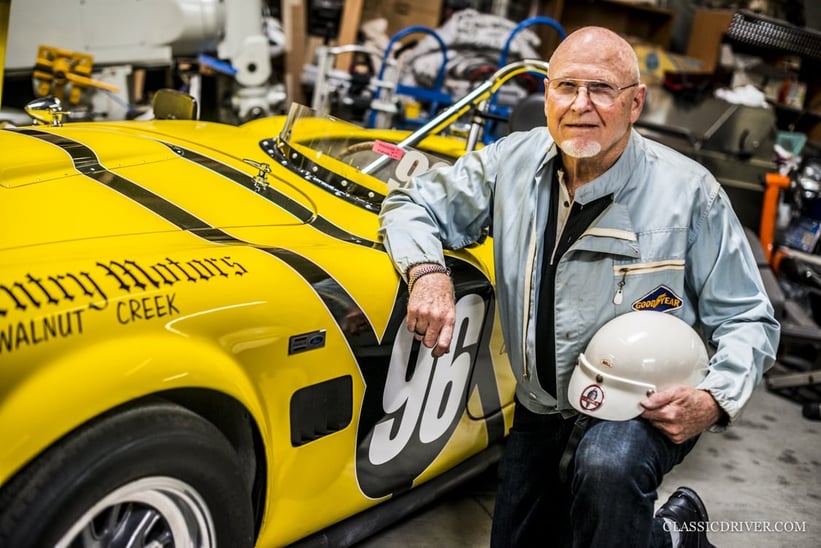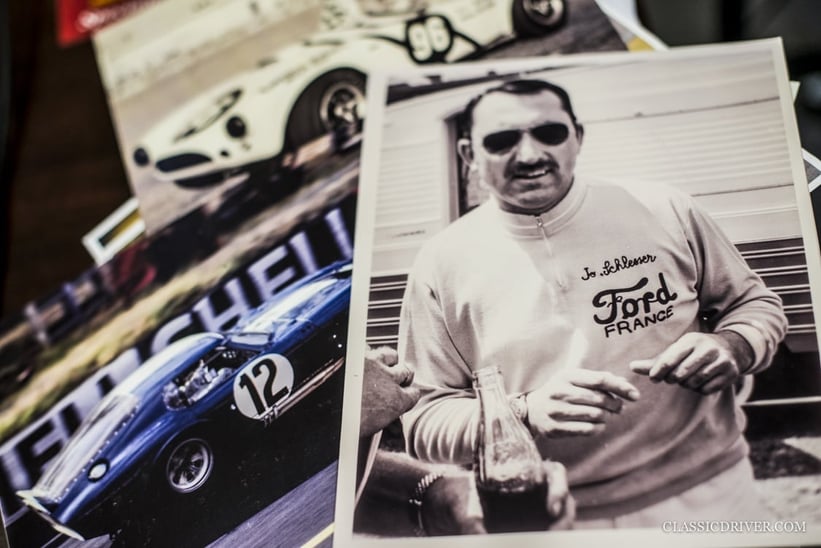 Did you race for any other teams other than Shelby American?
In 1964, I raced the factory Cheetah built by Bill Thomas in several local races in California, Oregon, and Washington with mixed results. It was an ill-handling beast as it was new and undeveloped. But I still hold the track record at the old Laguna Seca layout for a front-engined car.
You have an amazing collection of memorabilia – was it always in your mind to keep items from your career?
I always had a sense that history was being made and I wanted to preserve it. I especially appreciate the Shelby jackets and name tags. The original George Lucas drawing of my yellow Cobra is also priceless – he drew it while he was staying with me in my apartment in Santa Monica. Words can't express the nostalgia, memories, and gratitude I feel. I've been blessed in so many ways and I'm so appreciative of the opportunities I had, particularly to work and drive for Carroll Shelby for the first and only American team to win a world championship. To my knowledge, of the dozen-or-so drivers that raced that year, only Bob Bondurant and I are still alive.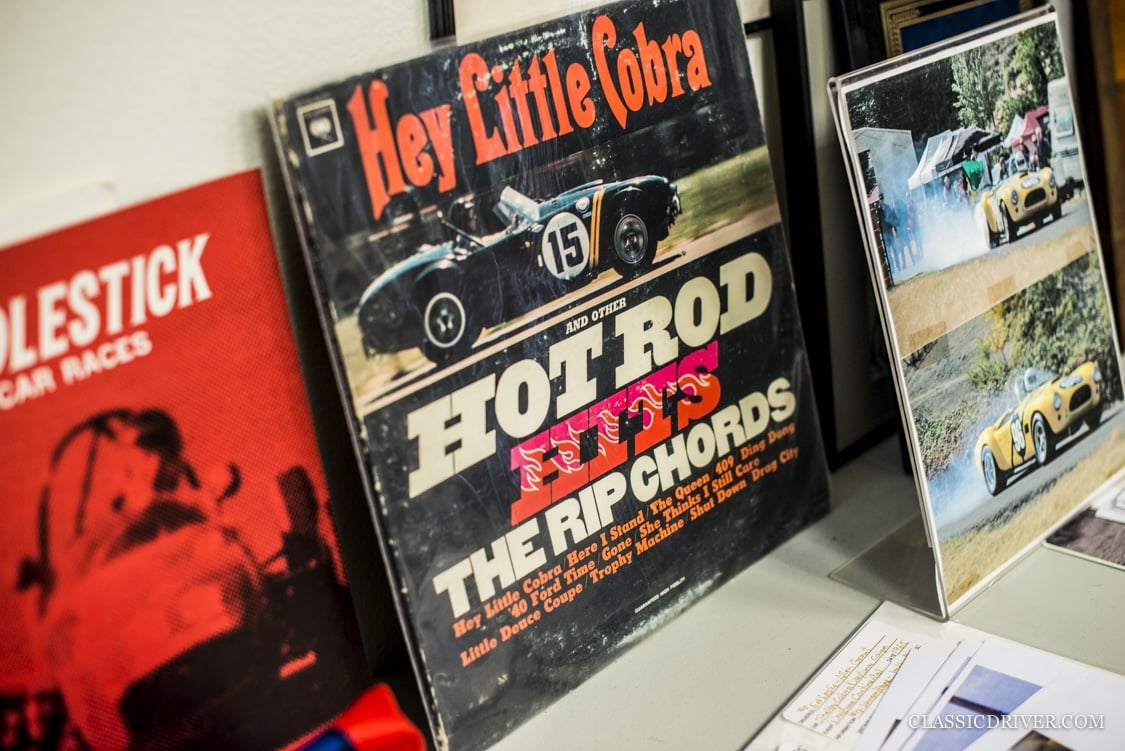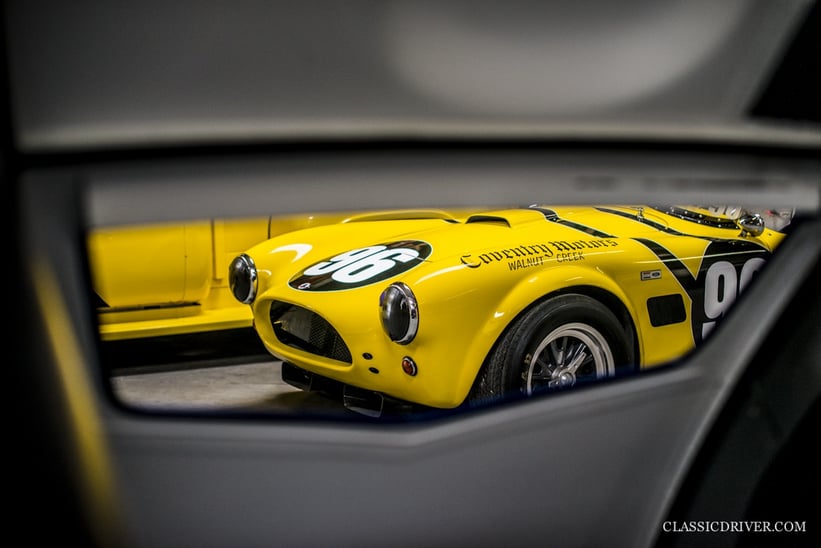 Did you keep any cars?
The only car I kept was the Lola GT MK6, which I've owned for 53 years. In 1968 when Shelby went out of business, Carroll offered all his cars for sale, one of which was my Daytona Coupe CSX2300. I'd just graduated from college and had very little money so I asked my dad if he would loan me 6,000 US dollars to buy it. He looked at me as though I was crazy. I tried to tell him it would be worth a lot of money one day, but it was to no avail. He lived until he was 94 and every time a Daytona sold, I rubbed it in. I think they were selling for around 5m dollars when he died and they're currently estimated to be worth around 20m dollars today.