On Saturday March 28 at 11:00 (arrival at 10:30) we are hosting our 2020 Season Kick-off Meeting.
In past years we have held at really cool venues such as Lingenfelter Collection, Edsel Ford Estate, Stahls Auto Museum…
This year we are changing things up a bit…
Instead of a really cool location we have a really cool guy joining us at our meeting!
Chris Theodore, author of The Last Shelby Cobra (and my times with Carroll Shelby) and former Ford and Chrysler Executive will be our keynote speaker!!
How cool is that!!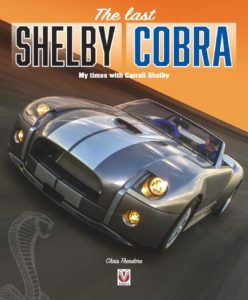 Chris is currently President, Theodore & Associates.  The former Engineering Vice President at Ford Motor Company and Chrysler Corporation, Chris worked closely with Carroll Shelby on such vehicles as the Dodge Viper, Ford GT, Shelby Cobra Concept, Shel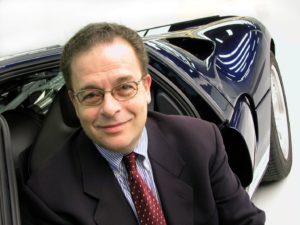 by GR1, Shelby GT500.  Production vehicles developed under his direction include the Chrysler Minivan, PT Cruiser, Plymouth Prowler, 2002 Thunderbird, 2005 Ford GT and Mustang, among many others.  During his tenure at Ford and Chrysler, Mr. Theodore developed a close friendship with Carroll Shelby.  Chris  holds BSME and MSME degrees from the University of Michigan, and MBA from Michigan State University.  Mr. Theodore has had a lifelong passion for all things automotive, and is often credited as the "Father of the 2005 Ford GT."
---
The fine details about the 2020 Season Kick-off Event….
Event begins at 10:30 am. Location is the Bloomfield Township Library (how fitting to showcase the author) in Meeting Room 1 (click for map)
Meeting will begin at 11:00 am.  We will share the initial 2020 Event Plan and discuss other Club business.
Lunch will be served at 11:30 am

Kosch, our favorite caterer, will provide a delicious lunch including Italian Sausage, Pulled Chicken, Hamburgers, season vegetables, baked beans, chips, water…
The cost is $20.00 per person

Chris' keynote will begin following lunch at approximately noon
Chris will have his books available for purchase and signing – unique opportunity!  The cost is $40.
PLUS, the winner of our 50/50 raffle will receive a signed The Last Shelby Cobra book!!
---
If you plan to attend please pay for lunch in advance by either sending Tony a check or pay via Pay Pal AND RSVP below. 
DEADLINE IS MARCH 18th
The cost is $20.00 per person.
Please send payment to
Tony Simari
GLCC Treasurer
18412 Queensbury Dr
Livonia, MI 48152-3903
Or via PayPal:
---
AND RSVP here: